Need Emergency IT Service? Call 630-202-8631
Your Local Chicago Dell Expert Network Tech
Chicago Windows Server and Desktop Support
Cisco and Sonicwall Firewall Sales and Support
Network Cabling: Data, Voice and Security Cameras
WordPress Web design and Maintenance
Firewalls and Network Security
A firewall is a network security device that monitors packets of incoming and outgoing network traffic for malicious content. After evaluating each packet, it scores it, and based on algorithms, the packet is either blocked or allowed past the firewall. Firewalls area critical line of defense for your network and many times, it's the first line of defense for your servers. All Firewalls should have their software upgraded every six months with the latest virus signatures and operating system updated. Your Firewall is like a Windows Pc, it needs periodic updates to provide proper security services. Firewalls are normally a hardware device. They also can be delivered as an application, however, there are drawbacks to a pure software-based Firewall.
If you have questions or would like to discuss the security of your network, call us for a free consultation at (630) 953-3100 or email us at tg@tomorrowssolutions.com.
We install Sonicwall Firewall Appliances with the SonicWall TotalSecure option.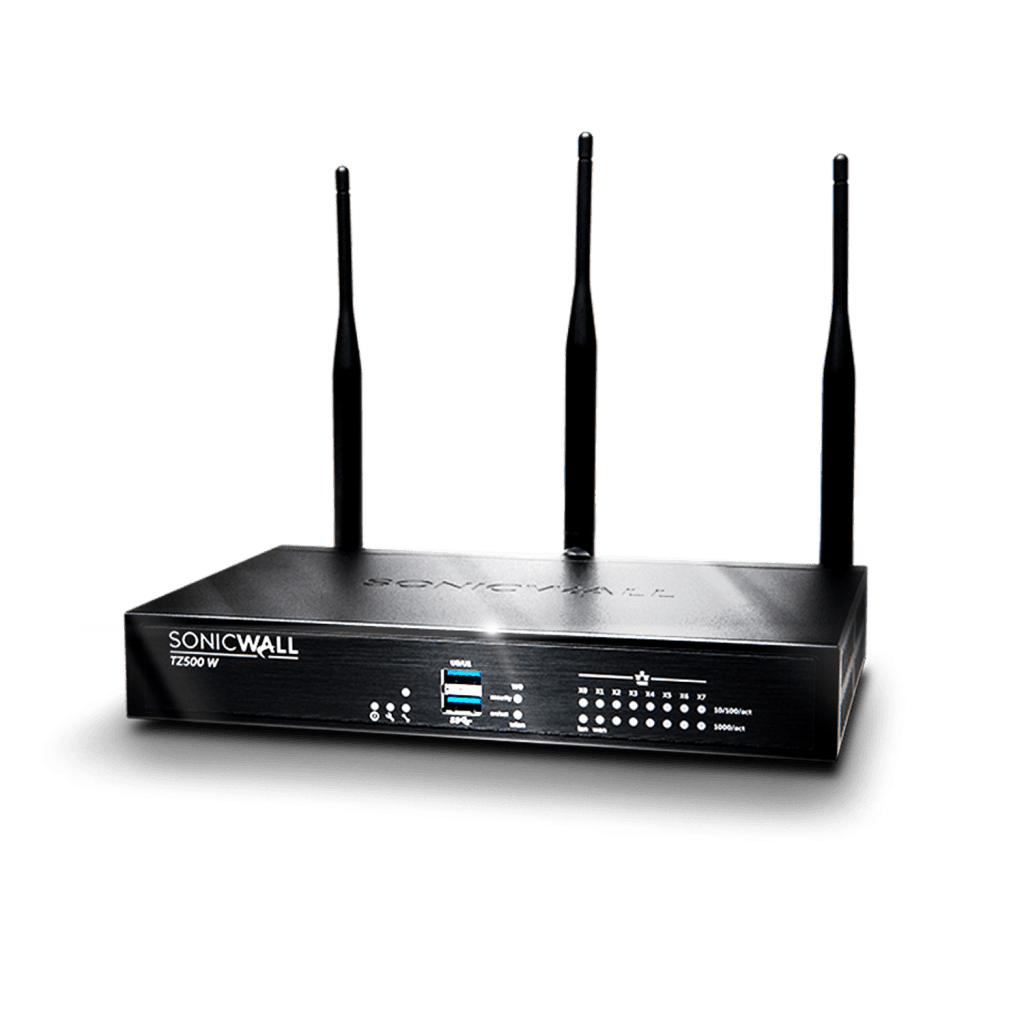 TotalSecure Advanced Edition stops known and unknown threats, including ransomware, viruses, spyware, worms, Trojans, and other malware, all in a single convenient bundle.
This is the next-generation firewall and the complete suite of the network security services you need to protect your network.